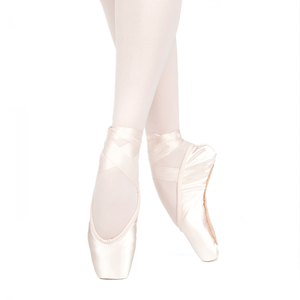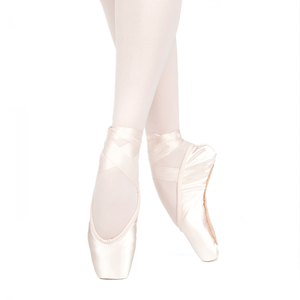 Russian Pointe Lumina U-Cut Flex Medium Shank
With pliable shanks and pre-arched construction, Russian Pointe's Lumina U-cut pointe shoes feature a very slightly tapered box with a medium crown and wide toe platform, and a generous heel. Dancers most likely to choose Lumina have even-length to slightly tapered toes, and consistency in width from the metatarsal area to the heel ("rectangular" foot). The U-Cut pointe shoe features a drawstring, which provides a customized fit.
We recommend an in-store pointe shoe fitting to find the correct fit. Ribbon and elastic sold separately.
Also available in V-Cut; Shanks also available in Flex Soft, Flex Hard, and Hard.