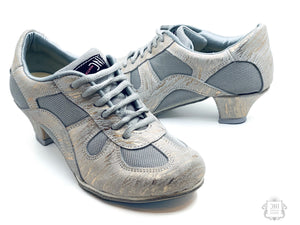 Grey and Gold DNI Rocio
The DNI Rocio is a unique sneaker-style practice shoe with a comfortable 5cm heel.
Available in a variety of color styles, it is a universally flattering and pleasing shoe. 
For all Rocio models, DNI recommends that you purchase a size one size larger than your usual street shoe size.  We find customers often go up 1.5 sizes.
Style 8578