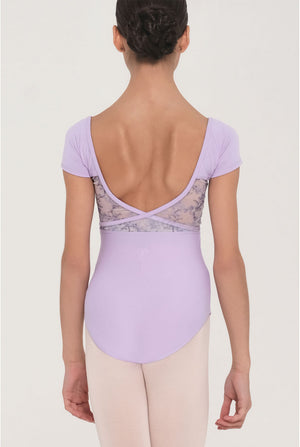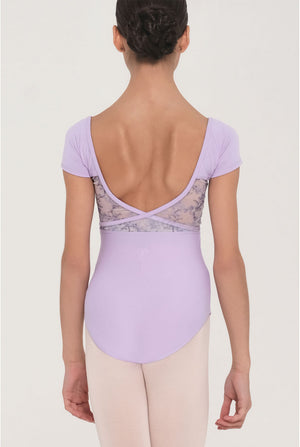 Wear Moi Miosotis
Girl's Dance Leotard – Collection Mademoiselle
This leotard is made from elastane microfiber on the front, the back of the sleeves and the bottom half.
An embroidered stretch tulle is used in the middle of the back and the top of the bust, where it is layered over the microfiber. The criss-crossing panels of tulle in the back are left transparent. This short-sleeved, V-necked leotard is a delight to wear thanks to the softness of the elastane microfiber and stretch tulle.
This sophisticated style provides support while allowing freedom of movement.
Microfiber - Embroidered Stretch Tulle - Front lining