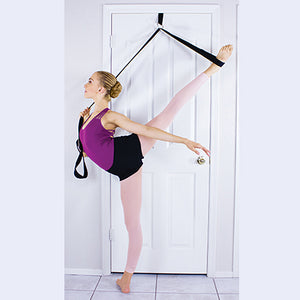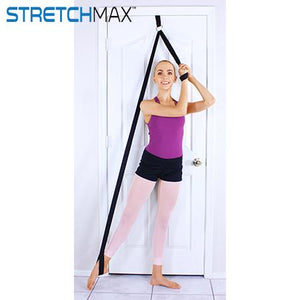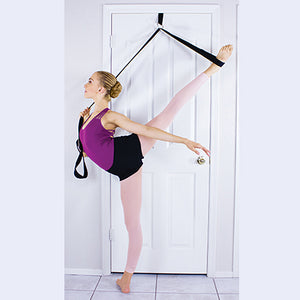 StretchMax
Superior design with a welded chrome D-Ring for easy slide and a soft secure door-stop, eliminating door damage from large metal washers.
Made of soft, yet durable and super strong 1-1/2" webbing. Won't give you "rope burn" from rougher strap webbing.
Lighter weight – less than 5 ounces for the complete product.
The StretchMax™ is very easy to use.

We have shown only a few of the many stretching positions that you can use with the StretchMaxTM. We added video instructions and a mobile App to show you exactly how to use the StretchMaxTM.

Note: Recommended stretching programs with the StretchMaxTM will vary depending on the one's age, skill level, fitness level and activity being trained for.